Louis Vuitton oxford ballerinas!
Got these flats in Taupe color & suede, not available on the website yet cause it just came in this season.
I feel slightly guilty that I purchased these :( buyers remorse. sigh. hahaha Cost about $580+ tax
. loooksss so pretty in real life <3 but hesitant because it's goatskin suede ~ ?! Don't think it's as practical, and worried it'll be ugly and faded by next year and won't want to wear it. If it was black suede it would be better but it's taupe(the blk leather was more plain and not as nice but practical).. but then again it's not the fuzzy kind of suede so maybe it's a wee more durable.blehhhhh. I justified it by thinking.... well it's easy to come across nice black shoes but not taupe! lol! Somehow my grey Veda jacket is already faded too and hasn't been a year. I talked to my bf after and he said " Angela, it rains in Vancouver half the time.. when are you going to wear it?"

so true.

GOOOOODNESS
Takoyaki- one of my fav's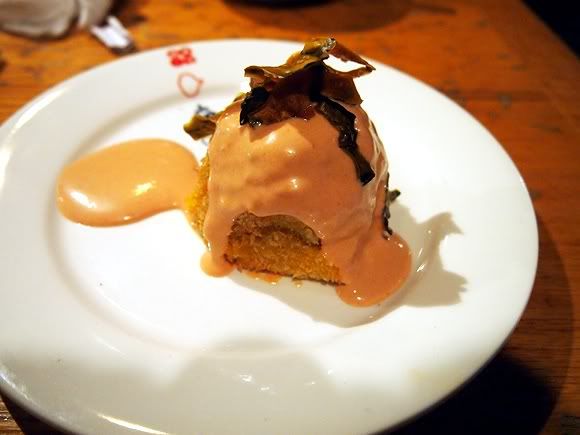 Pumpkin & egg sooo goood
Spicy chicken with enoki mushroom
Friend treated dinner!!! :) totally got absorbed into eating, forgot to take photos of the other goodies I ate.